Events Near Home
>
Great Britain Events
>
Youlgreave Events
>
Fundraisers Events in Youlgreave
> The Mighty Miles 2013
This Event has been viewed 23 times since it was added.
The Mighty Miles 2013 - Youlgreave, Great Britain
Promote Fundraisers,social events in Youlgreave
Or view other
Fundraisers events in Youlgreave
here!
The Mighty Miles 2013
The Mighty Miles 2013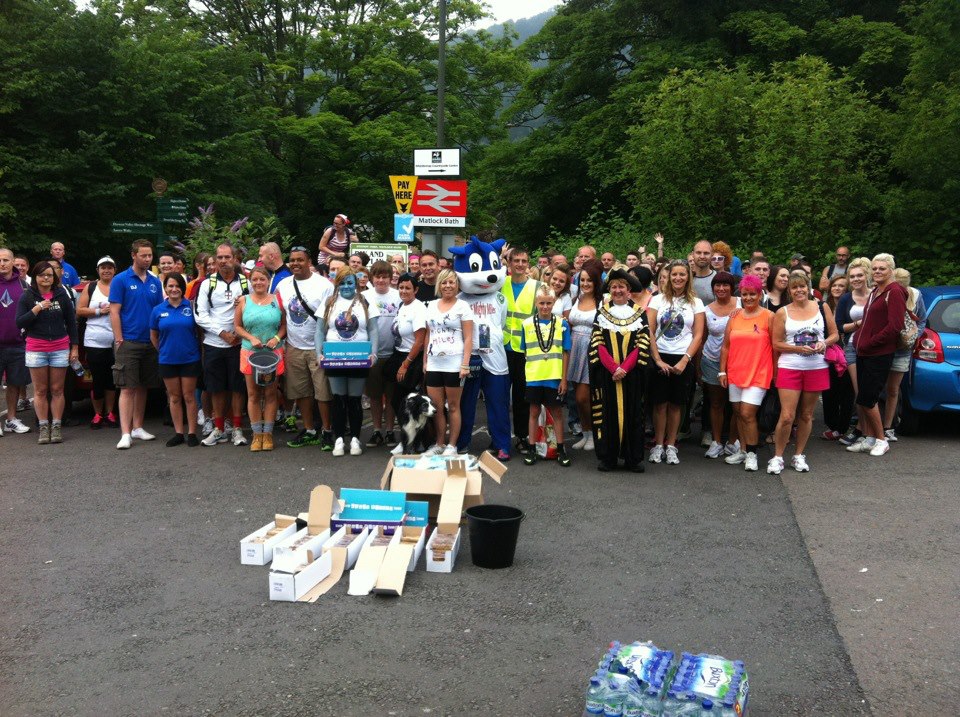 Welcome to The Mighty Miles,
This is the second year for the walk, due to popular request this has been made an annual event.
The walk will take place on Saturday 10th August 2013 starting at The Midland pub in Matlock Bath DE4 3NS and follow the A6 back to Mackworth co-op DE22 4BG, next to Lewis`clock to those who know (only 19 Miles)
The money raised will again go to the 
oncology
 ward E38 at the QMC
Please wear sensible footwear and a BRIGHT TOP or fancy dress if you are up for it.
If you are unable to walk the whole route then you are more than welcome to Join us along the way.
Once you have registered i will email you a sponsorship form or you can pick one up from me in Mackworth
THIS EVENT IS NOT COVERED BY PUBLIC LIABILITY INSURANCE, AND A CONSENT FORM WILL BE ISSUED BEFORE THE EVENT STARTS.
The following are links from last years event, we had support from the local papers and GEM 106 !!
www.gem106.co.uk/mighty-miles   
www.thisisderbyshire.co.uk/Hundreds-Mighty-Miles-walk-memory-child-cancer/story-16647864-detail/story.html  
Location of Venue:Matlock Bath Event Type(s): fundraisers,social Dates:2013-08-10 09:00:00 to 2013-08-10


Distance from Youlgreave centre:
6.56M
Event Website:
http://www.eventbrite.com/event/4110949962/SRCH
Event Cost:
( )
Address:
Matlock Bath DE4 3NS
This Event Was Added by: eventbrite
Need a hotel in the Youlgreave area?
Sign in via
and let your followers and friends know about this event!
Who's Attending or Went to This Youlgreave Event?
No one's said they are going yet, why not be the first!
Are you? Or did you even?
Open/Close Comments